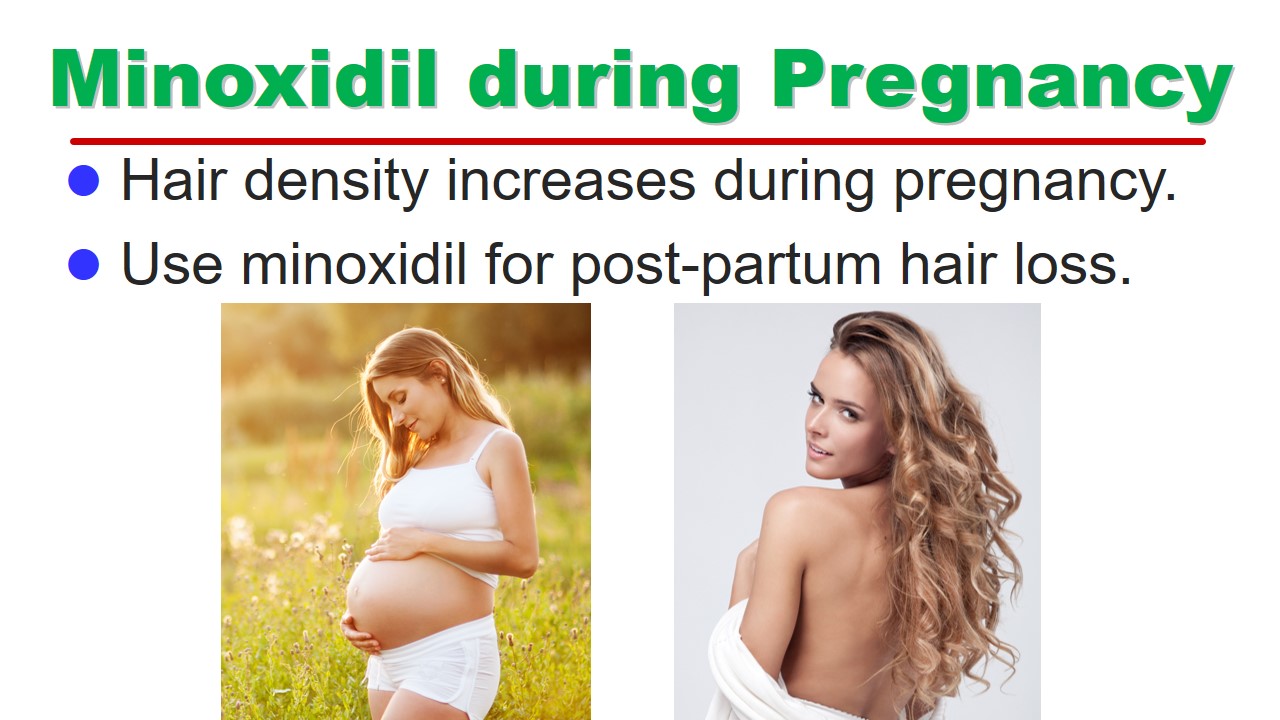 Minoxidil during Pregnancy
Oral minoxidil should definitely be avoided during pregnancy. Minoxidil tablets will not be safe for a fetus.
Safety of topical minoxidil during pregnancy will be the concern of many women. It may be better to stop using topical minoxidil during the first three months of pregnancy.
Initial three months of pregnancy are the period with possible teratogenicity.
Anyway, hair thickness increases during pregnancy. Hair growth medicine will not be necessary during pregnancy.
After giving birth, many women experience post-partum hair loss. Topical Minoxidil can be used for the treatment of post-partum hair loss.
In the stable stage of late pregnancy, women can resume topical minoxidil. It may be possible for women to start using topical minoxidil a few months before the expected date of birth.
As hair grows slowly, it will take several months before people recognize increase in hair thickness with topical minoxidil.
If you begin using topical minoxidil 1-2 months before the expected date of birth, you might be able to reduce the degree of hair loss after delivery. Post-partum hair loss might become less noticeable.