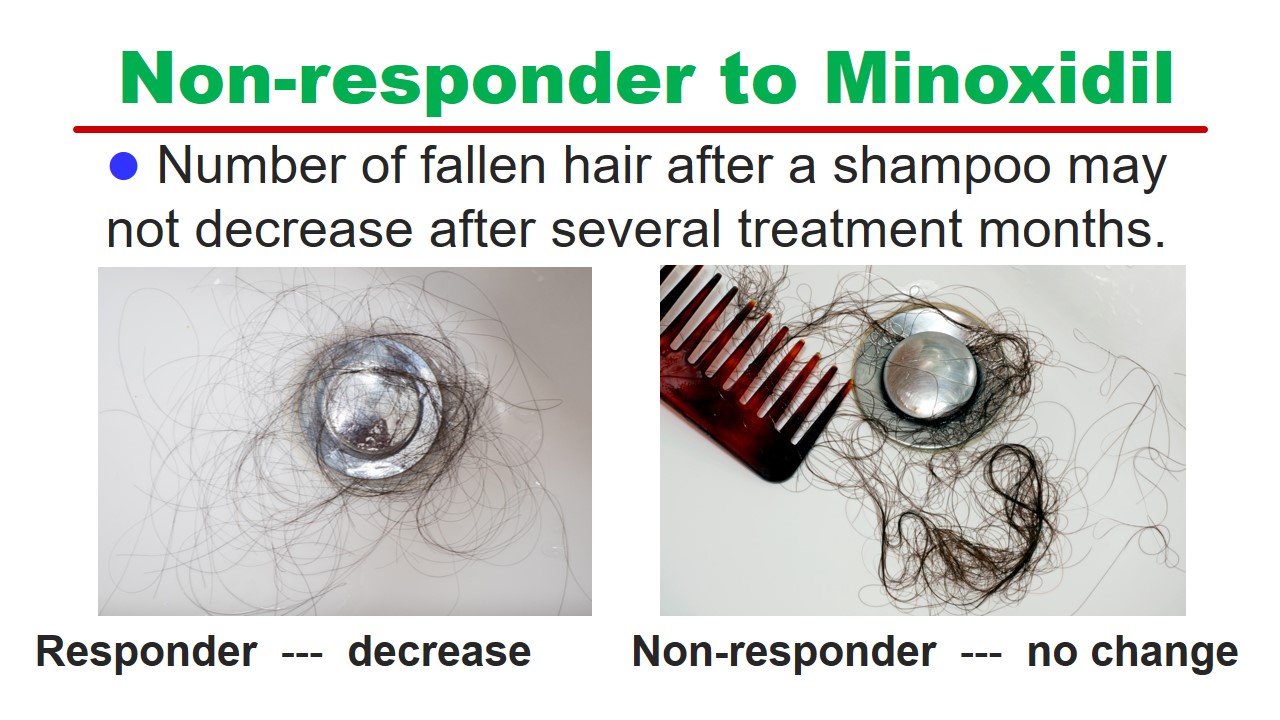 Non-responder to Minoxidil
If someone does not experience initial hair loss (minoxidil shedding) nor decrease in the number of fallen hair after several months of treatment with minoxidil, he may be a non-responder to minoxidil.
Hair thickness may not increase even by continuous usage of topical minoxidil.
However, even though you may be a non-responder to minoxidil, minoxidil would work on hair follicles to some extent.
There is no drug that can stop progress of androgenetic alopecia (AGA).
AGA progresses in the long run in everybody.
Minoxidil will delay the progress of hair loss to some extent.
Usage of minoxidil will be helpful to preserve existing hair on the long-term basis.
Therefore, it would be better for you to keep using topical minoxidil.