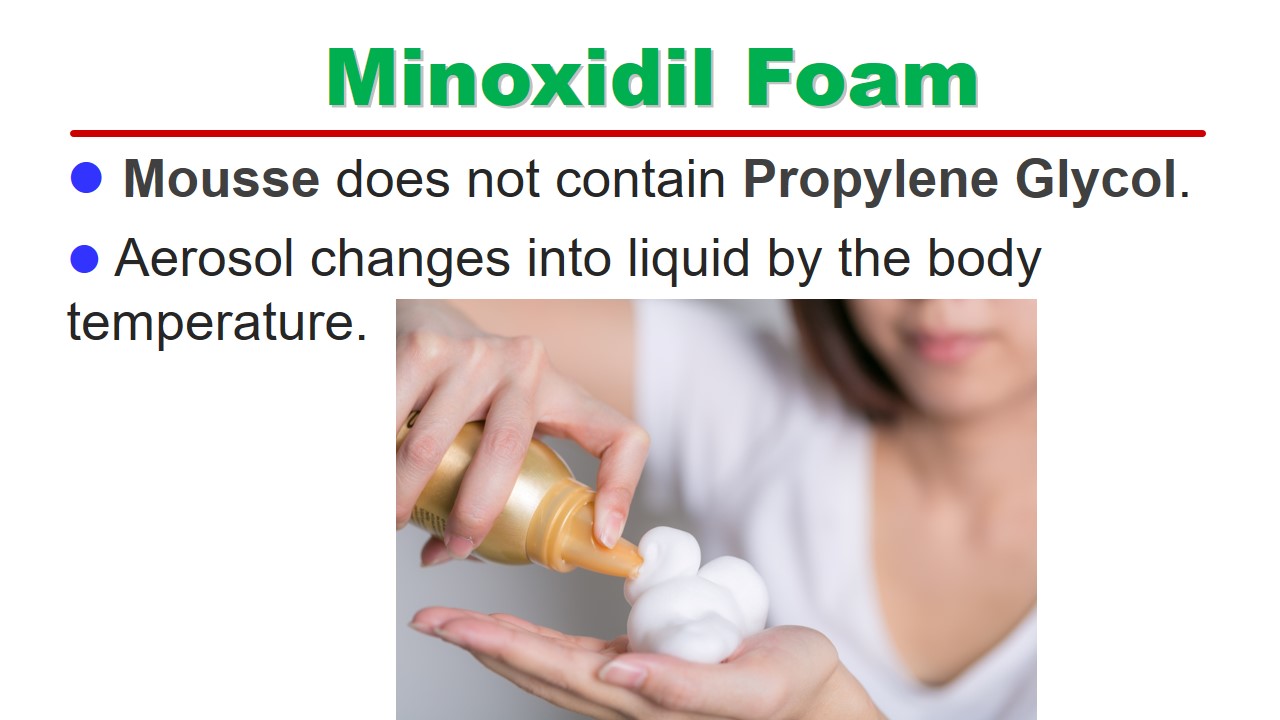 Minoxidil Foam
An improved type of topical minoxidil has been developed. It is "minoxidil foam". It is topical aerosol in a type of mousse.
As minoxidil foam is warmed up by the body temperature on the palm, the foam changes into liquid and it can be applied to the scalp.
Minoxidil foam doesn't contain propylene glycol and alcohol.
Inflammatory response and contact dermatitis are mainly caused by propylene glycol and alcohol in a minoxidil solution. People with sensitive skin had better change a minoxidil solution to minoxidil foam.
The commercial name of minoxidil foam is "Rogaine Foam", "Kirkland Foam", etc. Active ingredient is minoxidil 5% w/w.
A non-PG minoxidil solution will be helpful to avoid contact dermatitis because it doesn't contain propylene glycol (PG). It is also a good idea to use a non-PG product of a minoxidil solution if it is available.