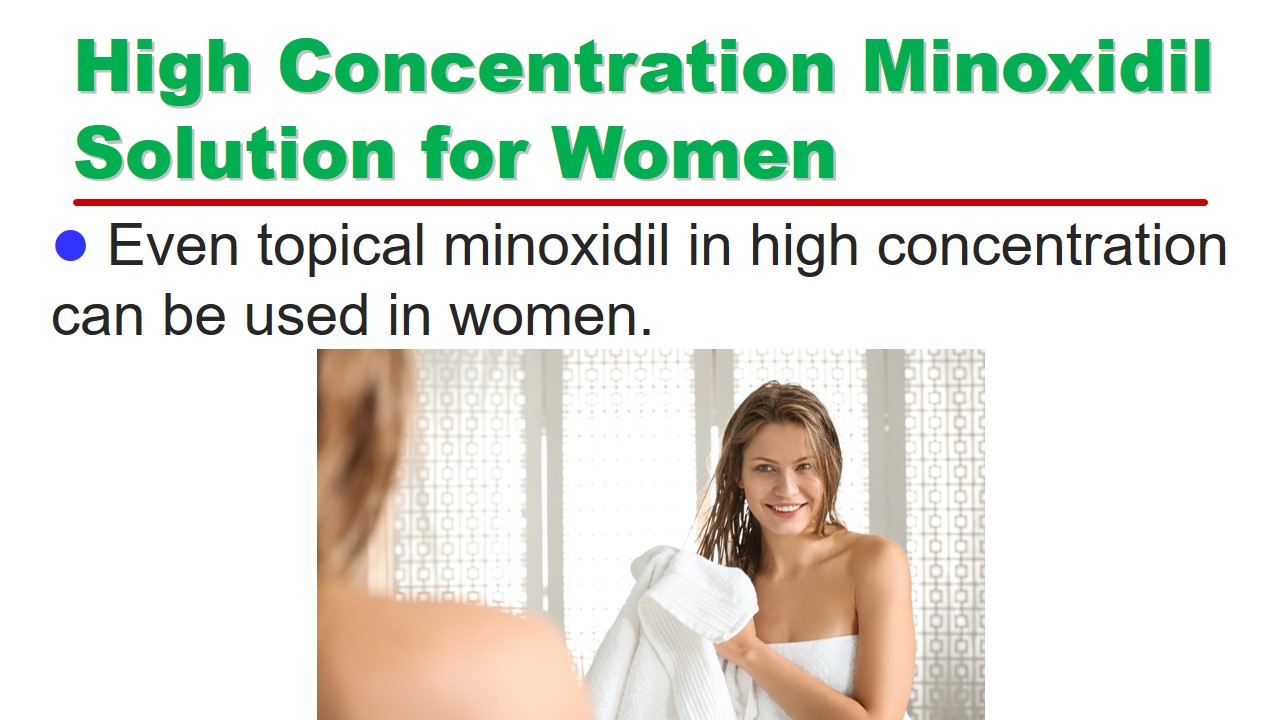 High Concentration Minoxidil Solution for Women
Minoxidil-containing liquid in 10% and 15% concentration can be purchased on the website. A minoxidil solution in higher concentration is more effective for the purpose of hair thickening.
Highly concentrated minoxidil solution can be used even in women. Both men and women can use 10-15% minoxidil solution.
On the other hand, the possibility of scalp inflammation and contact dermatitis will increase by using topical minoxidil in high concentration.
If you don't have dermatitis, you can keep using the highly concentrated minoxidil solution. You will be able to enjoy fullness of hair.