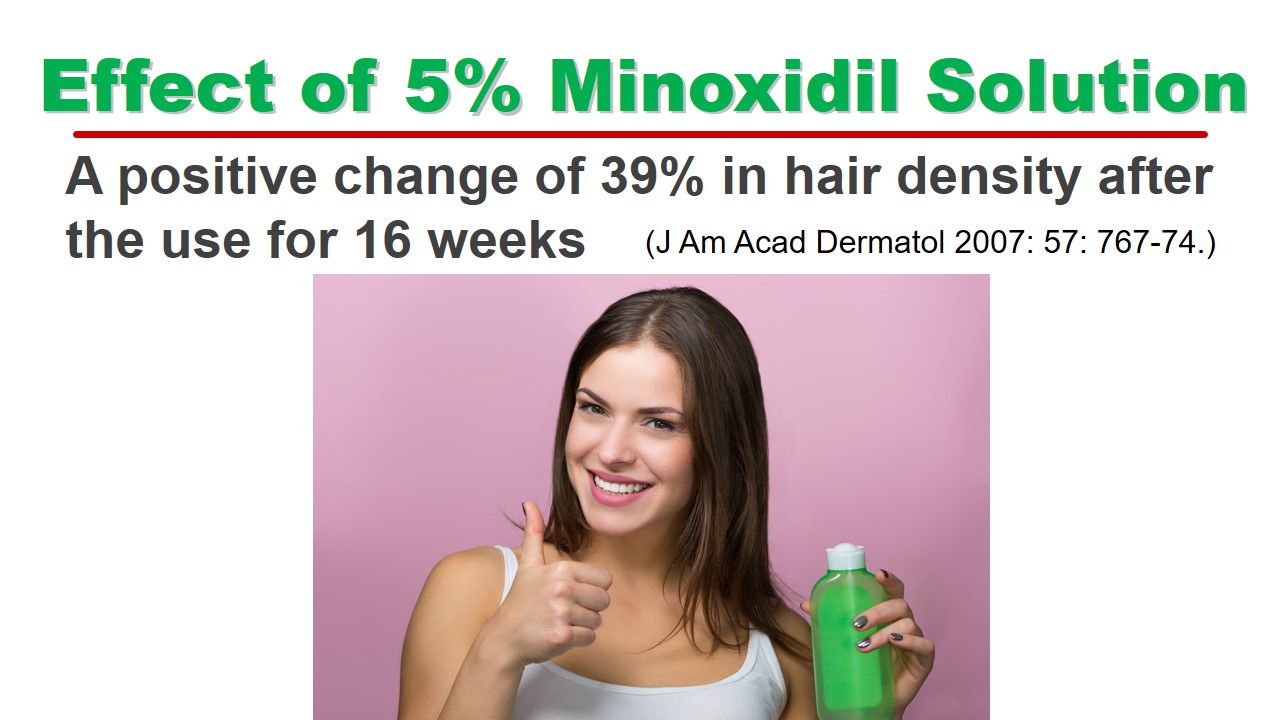 Efficacy of 5% Minoxidil Solution
The effects of 5% minoxidil solution is reported to be a positive change of 39% in hair density after the use for 16 weeks. It means that hair density increases by 40% after the treatment with 5% minoxidil solution for 4 months. This is average efficacy of topical minoxidil in men and women.
There is an individual difference in efficacy of topical minoxidil. Minoxidil increases hair density in some people, whereas minoxidil doesn't increase hair density in other people. What makes the individual difference?