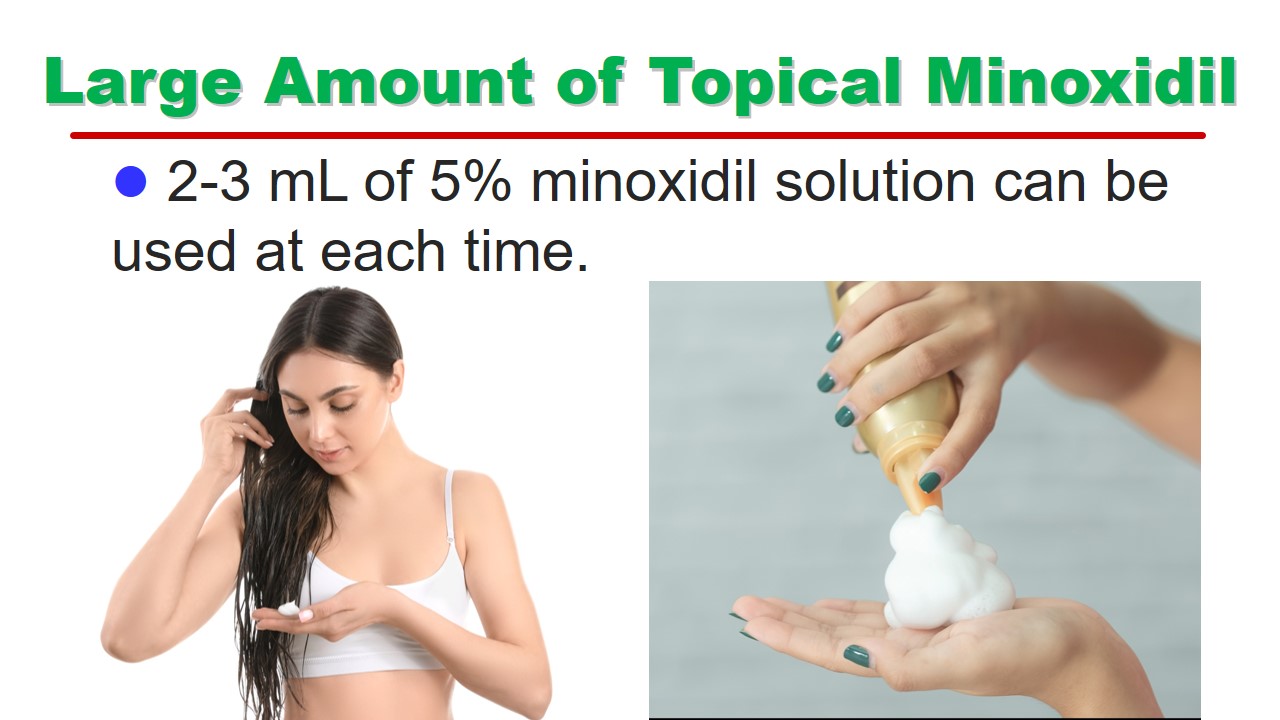 A Large Amount of Topical Minoxidil
Single usage of topical minoxidil is 1 mL of 5% solution and a size of a golf ball of 5% minoxidil foam.
You can increase the amount of 5% minoxidil solution to 2-3 mL at each time. With large amount of minoxidil solution, the effect of hair thickening will be enhanced.
There is a secret story. One of my patients purchased many bottles of a 5% minoxidil solution at a cheap price every time he visited the U.S.A. and he applied the solution every evening to the scalp like a waterfall. He could enjoy remarkable increase in hair thickness in a few years.
You can use as much amount of a minoxidil solution as you like. You will be able to enjoy much more fullness of hair if you a responder to minoxidil. I learned this idea from one of my patients.
A generic medicine can be purchased over the counter at a cheaper price and you can use it as much as you like.