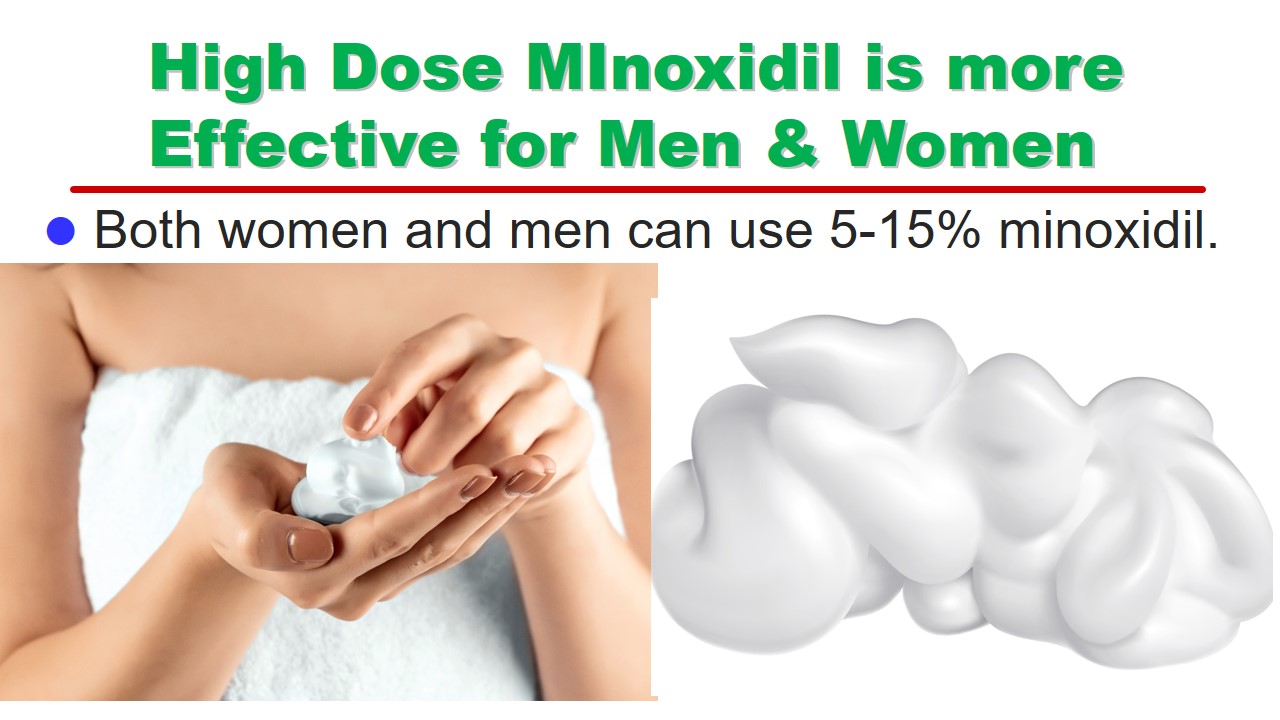 High Dose Minoxidil is more Effective for Both Men & Women
In women with female pattern hair loss, a minoxidil solution of 1-2% in concentration is recommended to avoid the side effect of thickening of body hair. However, a minoxidil solution in low concentration is less effective.
Honestly speaking, women can use 5% minoxidil solution from the beginning. The concentration of a minoxidil solution can be increase up to 15% gradually. High concentration minoxidil solution works better than low concentration minoxidil in women too.
Even if body hair may become thicker, there are many ways to deal with it. Thickening of scalp hair is more important than body hair thickness.
If you use minoxidil foam, single usage of minoxidil foam can be increased to double or triple dose.
Many women will give priority to thick hair. Anyway, thickening of body hair is reversible after discontinuation of minoxidil.