Author's Message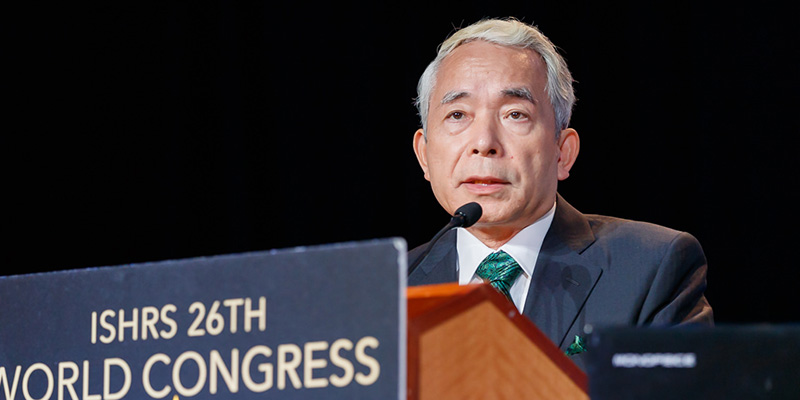 Hair loss has been one of universal troubles in human history since ancient Greece and ancient Rome. The most common cause of hair loss is androgenetic alopecia in men and women.
It's estimated that over sixty million people are suffering from hair loss in the world.
Practice census communicates that about 7 percent of them were under medical treatment, and only 1.5 percent were treated with hair transplantation in a year.
The number of hair transplant procedures is estimated to be over 700,000 sessions per year in the world.
It is surprising that there are many people who worry about hair loss without being able to find the right treatment even in today's information society.
There is a medical society named the International Society of Hair Restoration Surgery (ISHRS). It is the world's largest academic organization, which is specialized for hair transplantation.
The society is a non-profit medical organization founded in 1993. The headquarter office is located in Chicago, USA. The society has more than 1,000 members throughout 70 countries worldwide.
The author was honored to have the opportunity to serve as the 24th President of the ISHRS from 2015 to 2016. He was the first Asian President in the history of the ISHRS. Many of past Presidents of the society were Americans, though.
The author has got acquainted with many world-famous hair transplant surgeons during the service as a member of the Board of Governors, Executive Committee, and many committees of the ISHRS.
Many surgeons are always willing to help other doctors' patients when someone has difficulty in the treatment for hair loss. They have been actively exchanging the latest information with each other.
The author would like to provide correct and the latest knowledge about medical treatment for patients suffering from hair loss. It is the reason why the author created this website.
There are so many incorrect information, false advertisements and folk remedies without medical evidence. Many patients have difficulty in finding correct medical treatment for hair loss.
The author hopes the information on this website is helpful to you all in choosing an effective treatment for hair loss.
Kuniyoshi Yagyu, MD