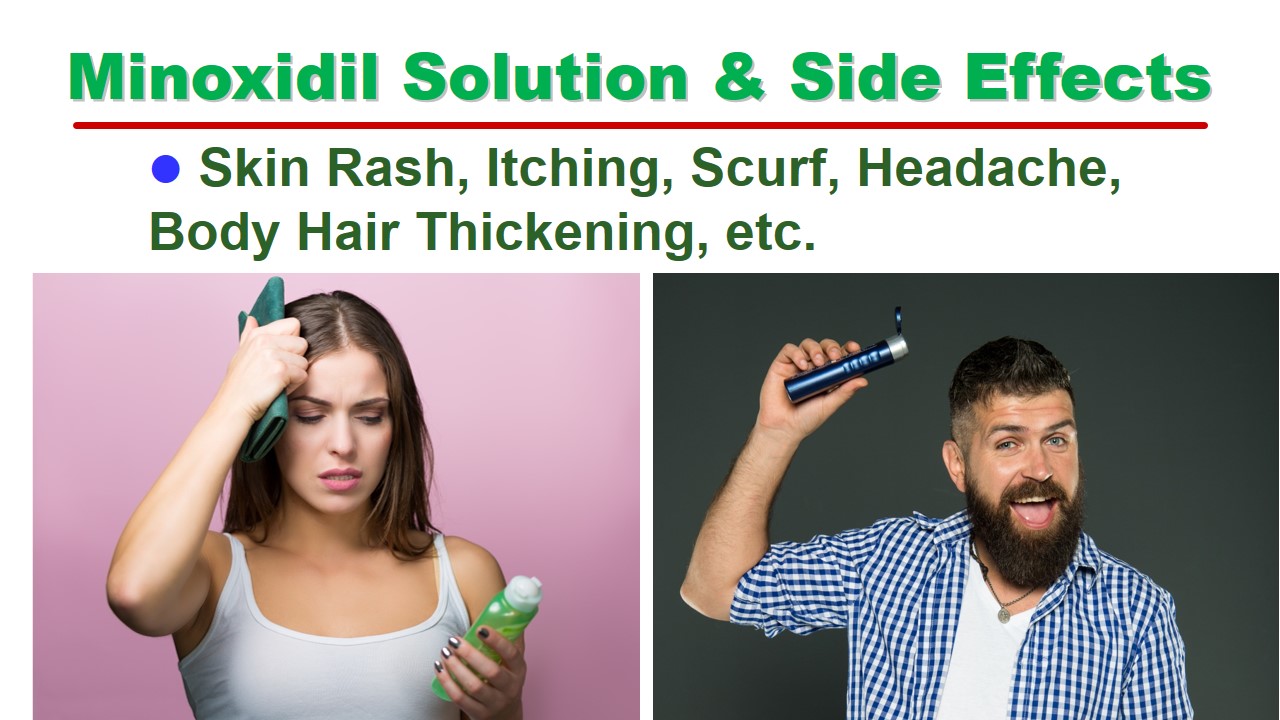 Topical Minoxidil and Side Effects
Topical usage of minoxidil solution is safe.
Side effects of topical treatment with minoxidil solution or foam is not serious.
They include skin rash, itching, scurf, headache, and thickening of body hair.
Other side effects and allergic reaction are rare on topical use of minoxidil solution.
You can continue to use topical minoxidil for many years without any serious side effects.