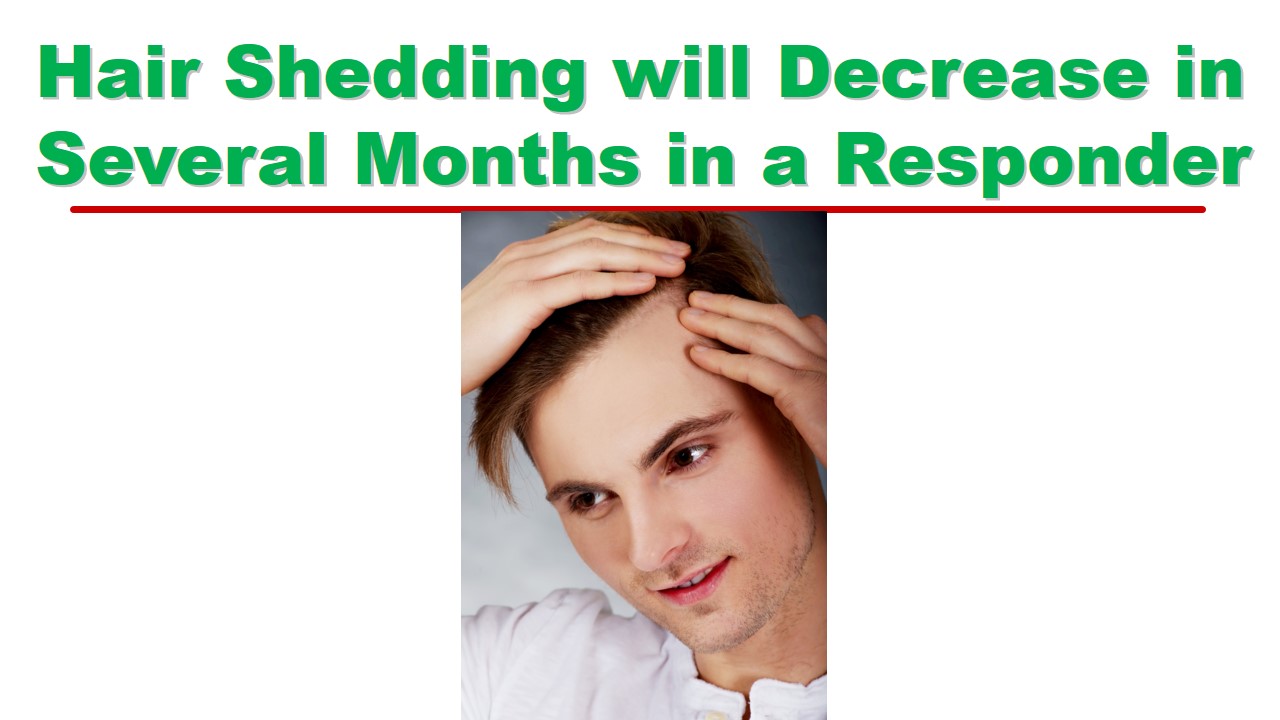 Hair Shedding will Decrease in Several Months in a Responder
If a responder can tolerate excessive hair shedding for 3-4 months during the period of dose reduction of the minoxidil tablets, the number of hair shedding will become normal again after 4-6 months, and progress of hair thinning will become stable.
However, a responder to minoxidil usually cannot tolerate increased hair shedding and he cannot accept the state of thin hair. He usually increases the dose of oral minoxidil to a higher dose again.
In this way, the patient cannot reduce the dose of oral minoxidil, even though he knows that 5-10mg minoxidil is not safe with possibility of serious side effects.