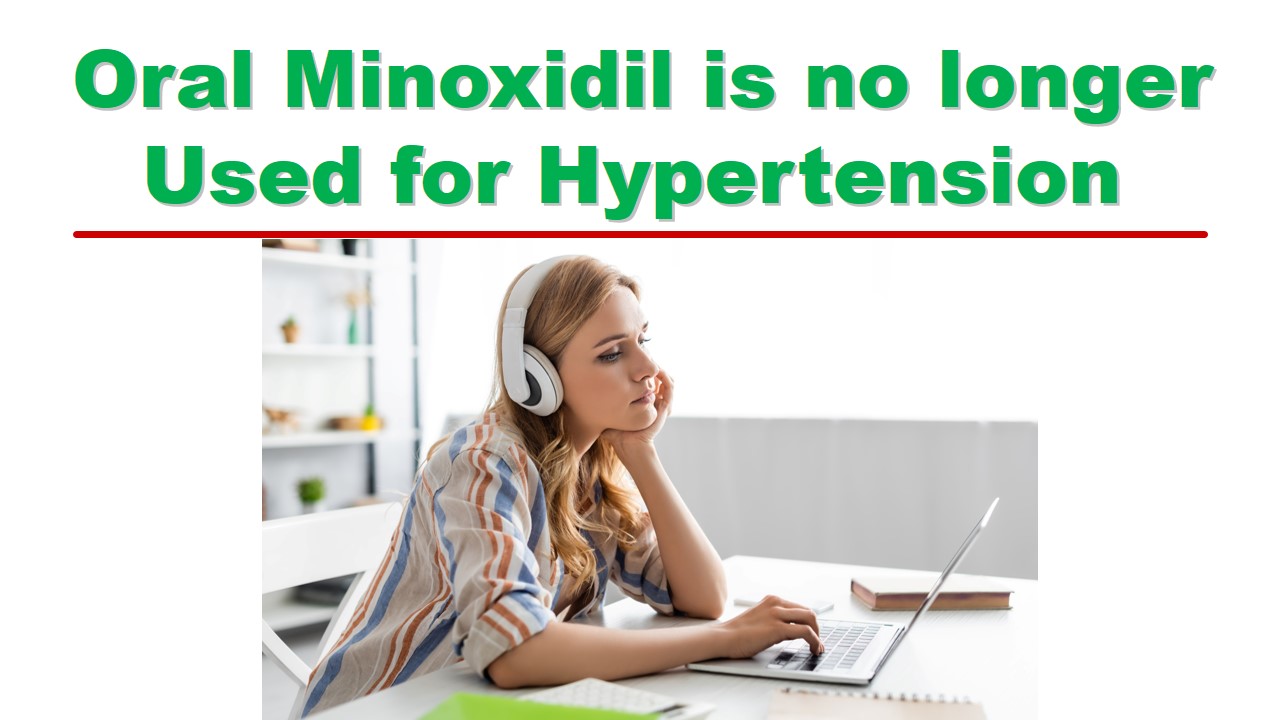 Oral Minoxidil is no longer Used for the Treatment of Hypertension
Minoxidil 5-10 mg had been used as a starting therapeutic dose for management of hypertension in the past. However, dangerous side effects of pericardial effusion and cardiac tamponade have been reported with the therapeutic dose of 5-10 mg oral minoxidil.
Frequency of cardiac side effects is not often, but patients will become seriously ill if some cardiac side effects may appear. This is the reason why minoxidil 5mg tablet is no longer used for the treatment of high blood pressure.
Moreover, some of the cardiac side effects are irreversible even after medical treatment.
It is an ultimate choice between hair and life.
There will be no legal defense for a doctor, if one of the patients sues the doctor for one of the serious side effects of oral minoxidil that has been provided by the doctor for hair loss treatment of the patient.