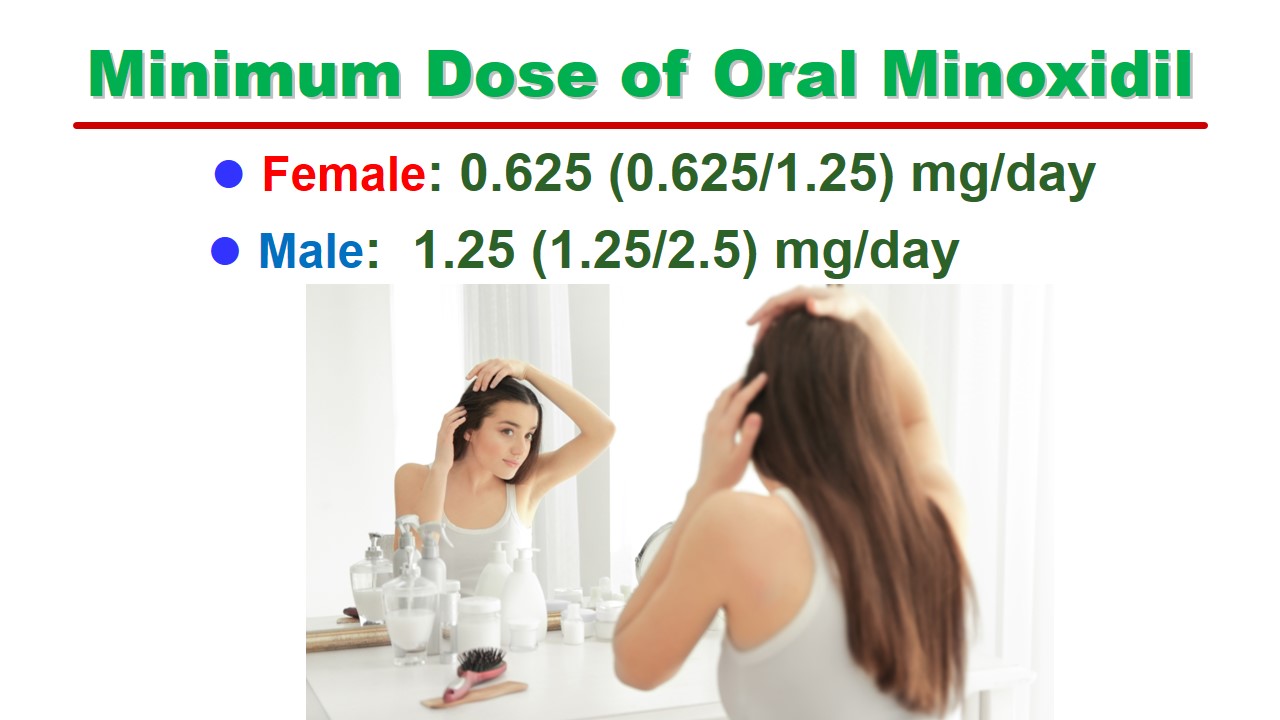 Minimum Dose of Oral Minoxidil
If you cannot reduce the dose of oral minoxidil to less than 1.0mg per day, you can maintain the dose of 1.25mg minoxidil per day.
In this way, minimum dose of oral minoxidil will be achieved someday.
Safe dose will be 0.625mg per day for women and 1.25mg per day for men.
Dose of 0.625/1.25 mg every other day in women, and 1.25/2.5 mg every other day in men may be acceptable in some patients.
You should talk to your doctor if further dose reduction is necessary.
The smaller dose you take, the safer you will be.