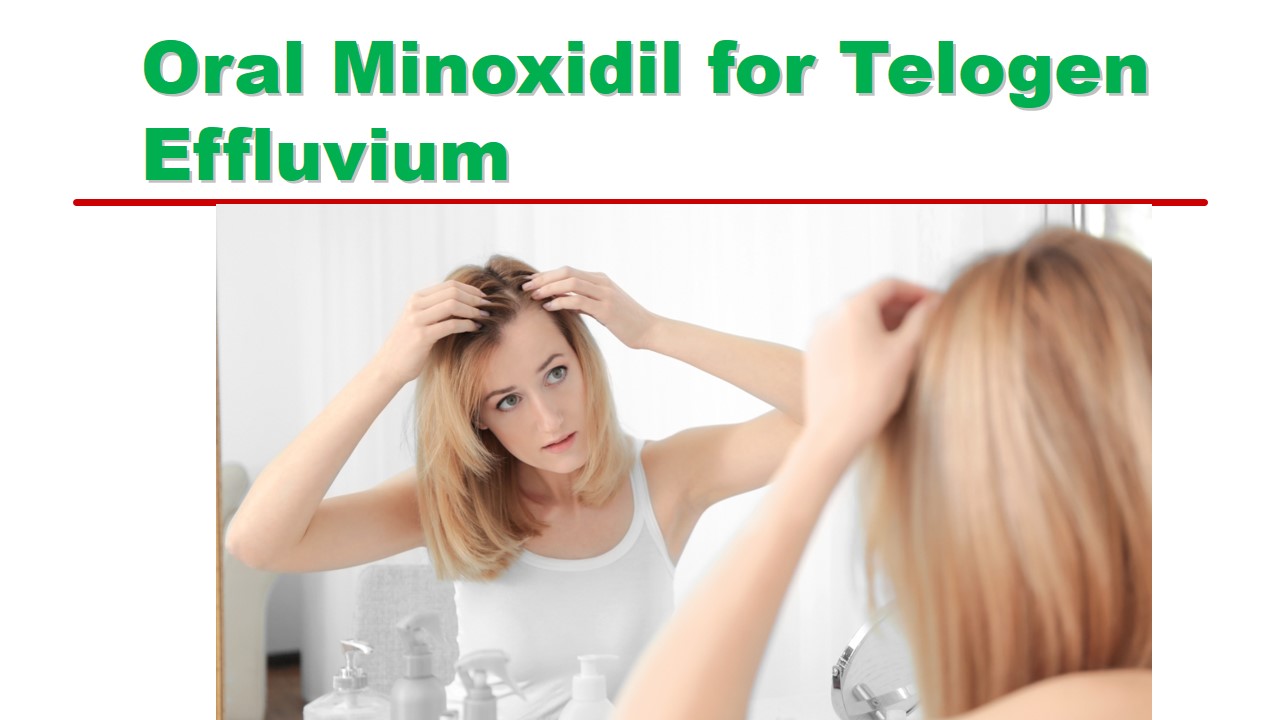 Oral Minoxidil for Telogen Effluvium
There are other types of alopecia which are difficult to be treated medically. They include telogen effluvium and diffuse hair loss in women.
Patients with telogen hair loss and diffuse alopecia may be treated with oral minoxidil. Some of them may respond to a small dose of oral minoxidil.
You had better read the following sentences carefully.