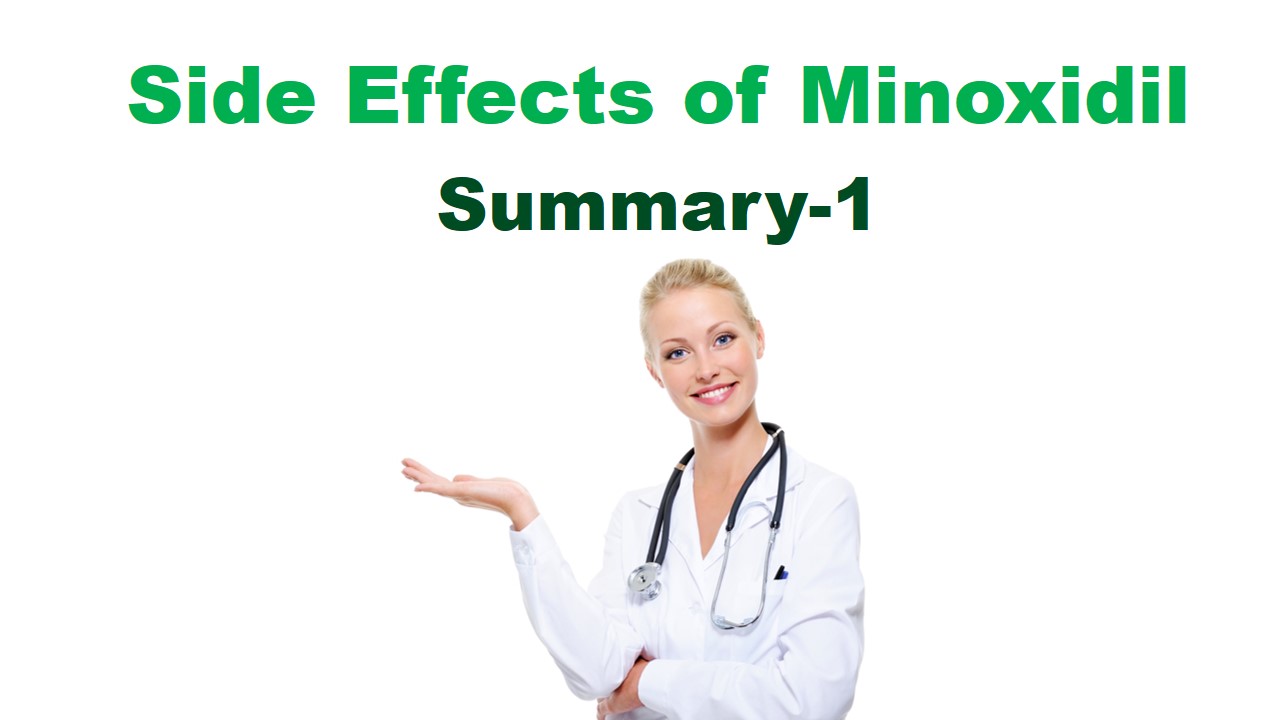 Side Effects of Minoxidil: Summary-1
Those who have cardiovascular diseases should stop oral minoxidil immediately.
People with noticeable symptoms of chest pain, fast heart beats, arrhythmia, breathlessness, sitting breathing, edema and heart attack must not take minoxidil tablets.
Consult a cardiologist if you have any symptoms.
Examinations of chest roentgenography, electrocardiography, echocardiography and cardiac catheterization may be necessary.
Medical treatment and coronary artery stenting may be indicated.