Finasteride for Women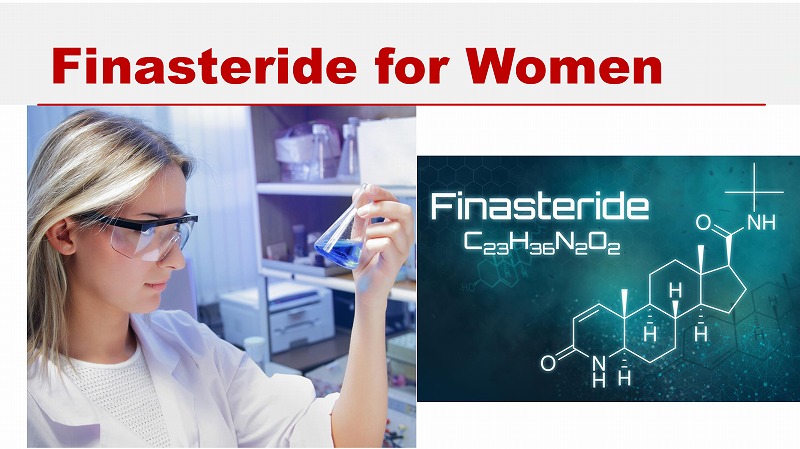 Because androgens and dihydrotestosterone (DHT) play an important role in female androgenetic alopecia (AGA), type II 5α-reductase inhibitors may work effectively in the treatment of female AGA.
In the clinical trials, however, finasteride did not show significant efficacy against female pattern hair loss.
However, there still remain some possibilities for the effectiveness of finasteride on female AGA in premenopausal women. Finasteride may also be effective for women with hyperandrogenemia without chronic telogen effluvium, if the woman does not have the possibility of pregnancy of a male fetus.
As far as DHT suppression is concerned, the dual inhibitors of type I and type II 5α-reductase may also be effective in the treatment of AGA in women.
According to the experiences of the author, finasteride is effective in increasing the hair thickness of some specific women suffering from female pattern baldness in the premenopausal and even postmenopausal periods (unpublished personal data).
If someone asks the author whether finasteride works for hair loss in women, the author's answer would be yes.
The use of finasteride for women who suffer from hair loss is worth a try, in the author's opinion, as long as the woman promises not to get pregnant. 
Basic Research on AGA (Vol. 1)
Sex Hormone, Summary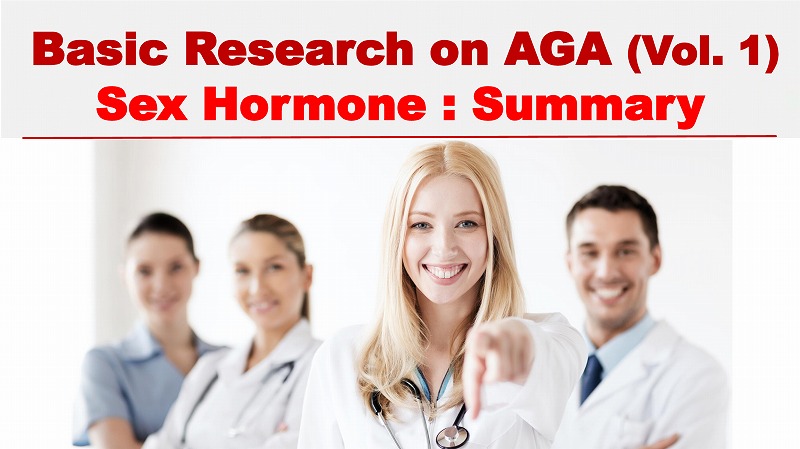 The relationship between sex hormones and male and female AGA was discussed in this chapter.
Knowledge of the effects of sex hormones on hair loss will help us with a basic understanding and treatment of AGA in men and women.
References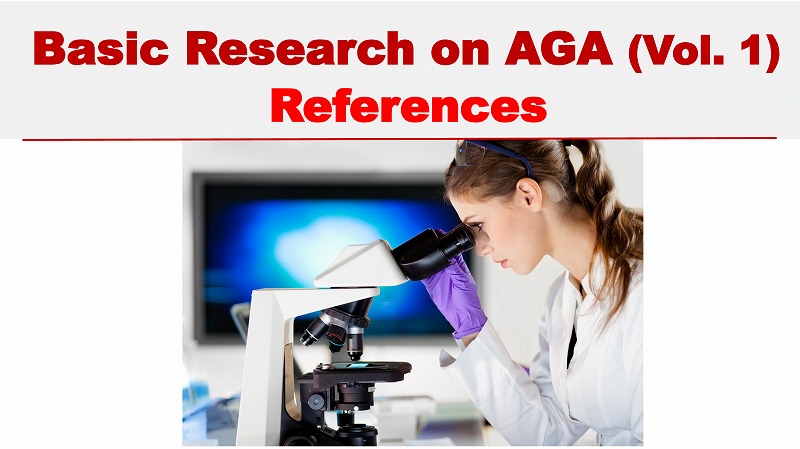 Olsen Elise A.: Disorders of Hair Growth. Diagnosis and Treatment, 2nd ed. McGraw-Hill, Medical Pub, NY. 2003.
Shapiro Jerry: Hair Loss: Principles of Diagnosis and Management of Alopecia, 1st ed. Martin Dunitz, London. 2002.
Copyrights

It is strictly prohibited to reprint unauthorizedly reproduced information on copyrighted works such as texts, images, and graphs existing on this website. If it exceeds the scope of the citation, we will take legal action. Please contact us when reprinting.